A magician from Weston has celebrated the 25th anniversary of women being invited into a prestigious international magic club.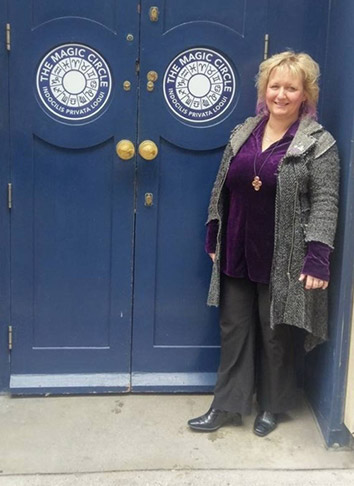 Jayne Corrigan has been working as a magician for 15 years, and is one of only about 70 women who have been invited into the Magic Circle. There are around 1,500 male members.
Jayne said:
"It is the most prestigious magic club in the world. Everyone wants to belong to it."
Jayne, along with the other members, had to audition to be part of the exclusive group.
She said the movement for women to be allowed in began when TV magician Paul Daniels wanted his wife Debbie McGee to be able to audition.
At first, 10 women were allowed to join, and Jayne says she thinks it is because of tradition that fewer women are still involved in the Magic Circle to this day.
She said:
"It is changing a lot now. There are a lot of girls in the Young Magic Club, who will then join the Magic Circle."
The original article can be seen here - The Weston Mercury - Magic Circle 25 years of accepting women magicians